Best Of South America
Booking Dates
07/02/2023 through 10/09/2024
Travel Dates
07/02/2023 through 12/01/2024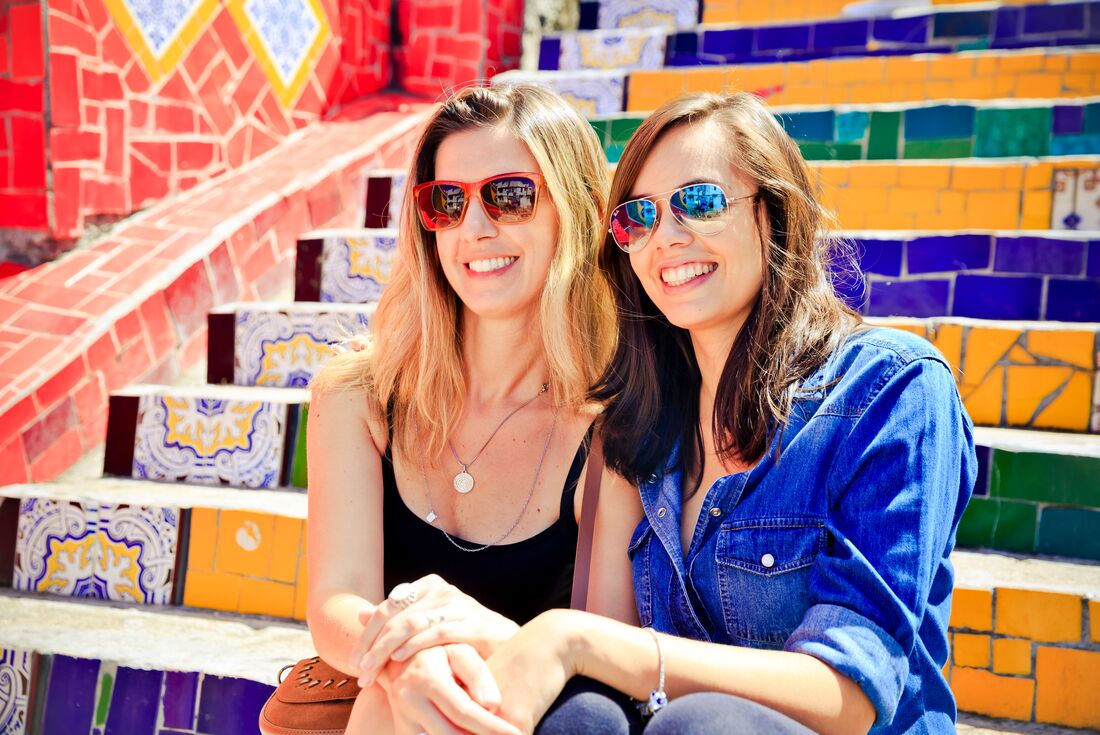 Best of South America

Take a deep dive into Peru, Bolivia, Argentina, Uruguay and Brazil on a 51-day trip. With local leaders guiding you to the best neighbourhoods as well as plenty of time to explore independently, you'll wonder what took you so long to appreciate this corner of the globe. Trek or train to the lost Inca citadel of Machu Picchu, spend a few days on a working estancia in Uruguay, take a 4WD adventure through the Andean desert to the Uyuni salt flats and wind up in all the best cities – Buenos Aires, La Paz and Lima, to name a few. Finish up with beach and party vibes in Brazil – a perfect spot to chill out after your adventure to South America's hotspots.

Activities
Lima – Leader-led walking tour
Colca Canyon – Guided tour
Colca Canyon Condor Visit
Cusco – Leader-led orientation walk
3 Night/4 Day Inca Trail (or 2 Night/3 Day Inca Quarry Trail) guided hike(s) with porters' support. Or guided Cusco stay (Machu Picchu by train)
Machu Picchu – Entrance & Guided visit
Sacred Valley – Community visit & lunch
Lake Titicaca – Boat tour & Homestay
Salt flats – Visit to 'Fish Island/Inca Wasi'
Uyuni – Colchani Salt Factory Visit
Eduardo Avaroa National Reserve – Altiplano tour including Laguna Colorada & Laguna Verde
Buenos Aires – Leader-led orientation walk
Tacuarembo – 3-Night Stay on a Working Estancia
Iguazu Falls – Tour of the Brazilian side of the falls
Iguazu Falls – Tour of the Argentinian side of the falls
Rio de Janeiro – Orientation Walk
Highlights
Elegant colonial architecture, political history in spades and the hilly neighbourhoods dotted with terracotta roofs – Sucre might be Bolivia's most beautiful city.
Take an unforgettable 4WD adventure across the Salar de Uyuni – some of the largest salt lakes in the world. Pass cactus islands, train cemeteries and mineral lakes teeming with flamingos.
The giant desert inscriptions of the Nazca Lines are one of Peru's great unsolved mysteries, and so is the lost Inca city of Machu Picchu. You'll experience both your own way, with a range of options to choose from.
Enjoy delicious home-cooking and warm hospitality during your three-day estancia stay, and learn about Uruguay's gauchos – legendary cowboys – while on the ranch.
After seeing its virgin rainforests, blue lagoons and splendid beaches, you'd never imagine that Ilha Grande had such a treacherous pirate history. This is true natural beauty, Brazilian style.
| Day | Description | View All |
| --- | --- | --- |
| Day 1 | Lima | Details |
| Day 2 | Lima | Details |
| Day 3 | Paracas | Details |
| Day 4 | Nazca | Details |
| Day 5 | Arequipa | Details |
| Day 6 | Arequipa | Details |
| Day 7 | Colca Canyon | Details |
| Day 8 | Arequipa | Details |
| Day 9 | Arequipa - Overnight Bus to Cusco | Details |
| Day 10 | Cusco | Details |
| Day 11 | Inca Trail, Inca Quarry Trail or Train option | Details |
| Day 12 | Inca Trail, Inca Quarry Trail or Train option | Details |
| Day 13 | Inca Trail, Inca Quarry Trail or Train option | Details |
| Day 14 | Inca Trail, Inca Quarry Trail or Train option and Machu Picchu / Ollantaytambo | Details |
| Day 15 | Sacred Valley / Cusco | Details |
| Day 16 | Cusco | Details |
| Day 17 | Puno - Lake Titicaca | Details |
| Day 18 | Puno | Details |
| Day 19 | Puno | Details |
| Day 20 | La Paz | Details |
| Day 21 | La Paz | Details |
| Day 22 | La Paz | Details |
| Day 23 | Sucre | Details |
| Day 24 | Sucre | Details |
| Day 25 | Potosi | Details |
| Day 26 | Uyuni | Details |
| Day 27 | Salar de Uyuni | Details |
| Day 28 | Salar de Uyuni | Details |
| Day 29 | Uyuni | Details |
| Day 30 | Uyuni – Tilcara | Details |
| Day 31 | Tilcara | Details |
| Day 32-34 | Buenos Aires | Details |
| Day 35 | Buenos Aires | Details |
| Day 36 | Colonia del Sacramento | Details |
| Day 37 | Estancia Stay | Details |
| Day 38-39 | Estancia Stay | Details |
| Day 40 | Overnight Bus - Iguazu Falls | Details |
| Day 41 | Iguazu Falls (Brazilian Side) | Details |
| Day 42 | Iguazu Falls (Argentinian side) | Details |
| Day 43 | Rio de Janeiro | Details |
| Day 44 | Rio de Janeiro | Details |
| Day 45-46 | Paraty | Details |
| Day 47 | Paraty – Ilha Grande | Details |
| Day 48-49 | Ilha Grande | Details |
| Day 50 | Rio de Janeiro | Details |
| Day 51 | Rio de Janeiro | Details |